Flatbed Towing Fullerton CA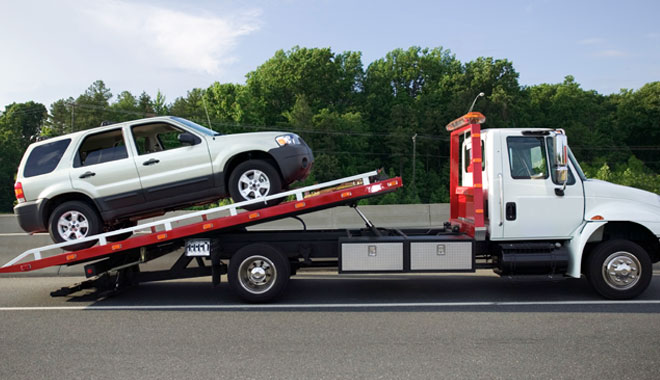 Are you seeking a better way to transport your vehicle across Orange County? Fullerton Towing Pros and its network of independently owned and licensed affiliates is Fullerton's flatbed towing company of choice. We can safely have your vehicle towed on a state of the art industrial flatbed truck. It's no secret that flatbed towing is the way to go, and we use flatbed towing for all emergency towing situations. The process is actually quite simple. Our roadside crew will slowly lower the flatbed ramp to accommodate your vehicle. Once the vehicle is secured above, we will then proceed to your destination. We're reliable and affordable with 24/7 coverage. We continually rotate our shifts to make sure you get the best roadside coverage 24 hours a day, 365 days a year. We are the most relied upon tow truck company in Fullerton for a reason. We can also pride ourselves on getting to the scene in lightning quick time.
Fullerton Towing Pros Orange County services includes; flatbed towing, emergency towing, exotic vehicle towing, motorcycle towing, luxury vehicle towing, heavy duty towing, long distance towing, 24/7 auto locksmith and much more. Flatbed towing is without a shadow of a doubt, the most preferred towing method there is. Flatbeds are also ideal for handling high end luxury vehicles that you don't want damaged. Think of it like this, if you drive a Lamborghini, an Audi R8, or a new Mercedes, you wouldn't trust your beloved jewel with anything less than the best! We give your vehicle our complete and undivided attention, so you can expect premium quality results. We drive at a very comfortable and safe pace to keep your vehicle in gem mint condition. All we need is an address and a date for delivery. It really is that simple with Fullerton Towing Pros!
Call us today at 714-660-4009 If you need Flatbed Towing services in the Fullerton CA area and need it fast. We'll get you back on the road as soon as possible!